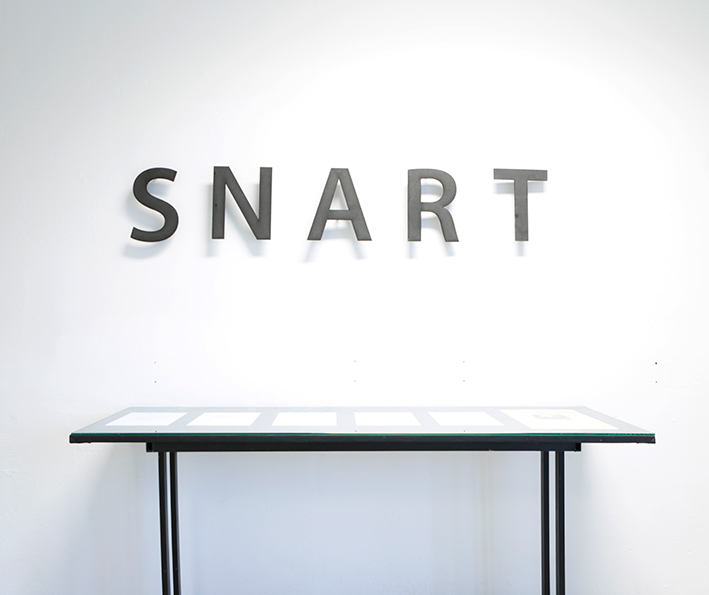 For a solo show at the Iceland University of the Arts, the theme was – Self image. My overall approach was to reflect society's Self image and use the SNART ideology as a working platform. The purpose was twofold: first I needed to represent the SNART concept and test it and secondly, my aim was to create an art work that mirrored our modern corporate culture that is so force majors in shaping our Self images, i.e. our identities and philosophies.
This piece was a comprehensible example and a good demonstration on how SNART works and what it stands for. It denoted how SNART can be used, not only in art making, but in image making regardless of the context. I created a logo. Created out of modern recycled papier-mâché material the letters SNART were cut out with laser precision. I was in fact creating a self image of the SNART concept! This is of course referred as branding in the corporate world and is analogues to our personal image making. The letters SNART were mounted on the wall in front of the Gallery to imitate the entrance of a corporation. Underneath the logo, I placed a simple black table stand with glass on top. Underneath the glass I displayed some of the original SNART items that were specifically made with the SNART concept in mind. They were various prints – ink jet and silk screen prints – of the SNART declaration. The SNART declaration is made out of some initial writing explaining the concept along with dictionary definitions regarding the trans prefix
.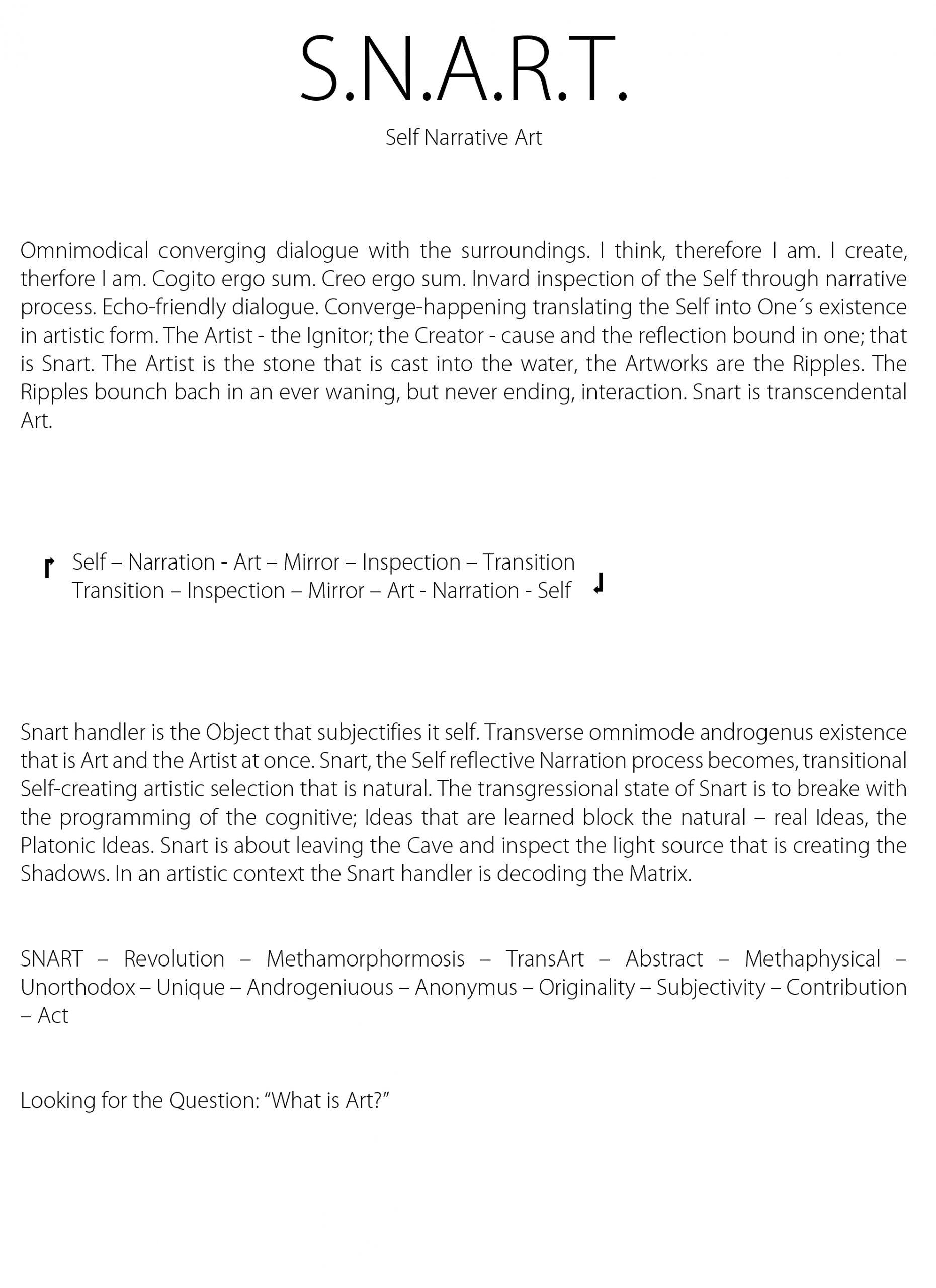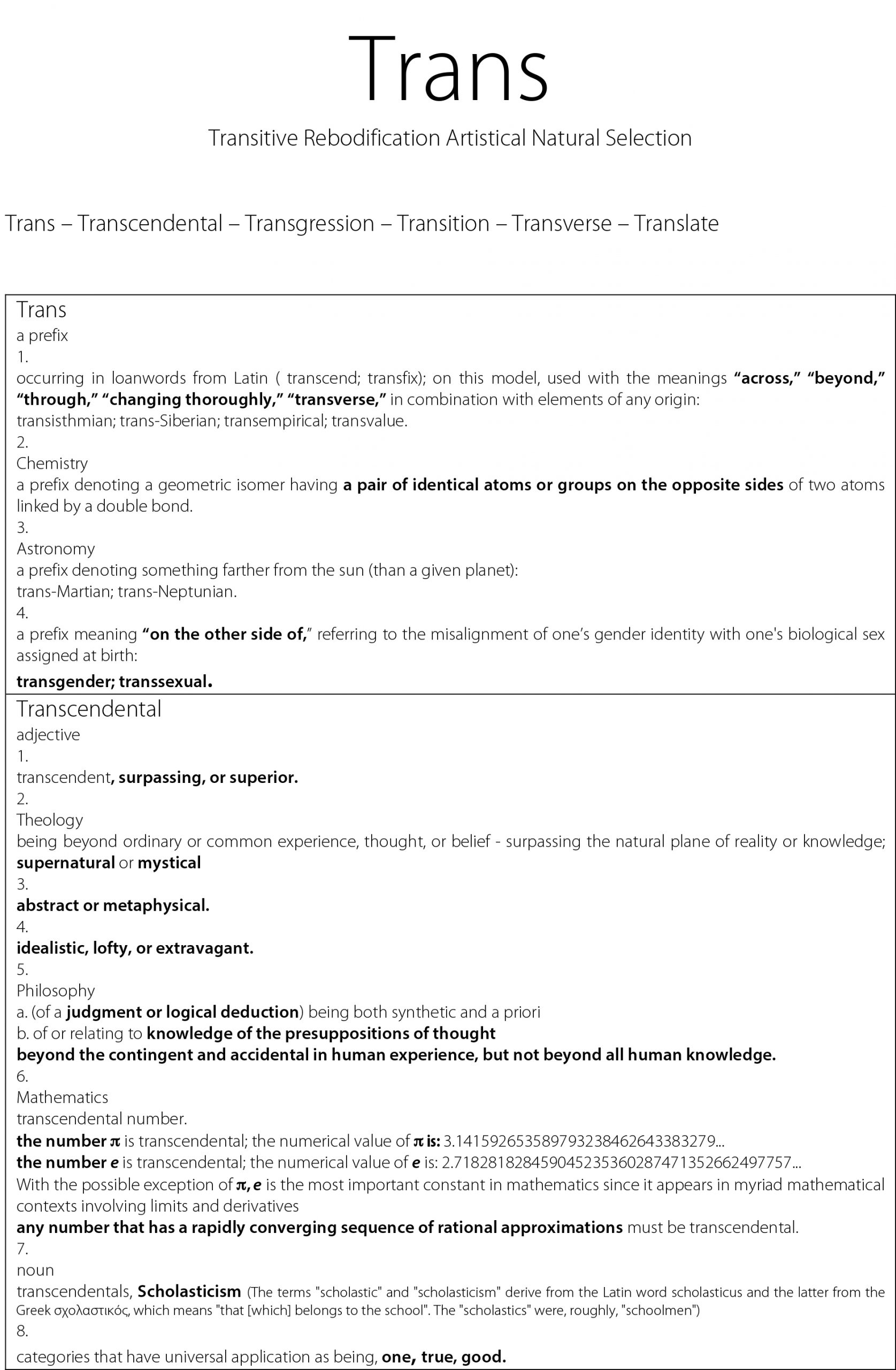 By displaying the logo in this manner I wanted to refer to the museum and hence the established, valuable and authoritative – something that is above questioning. This was an object–subject merge, creating a Self image by displaying a Self image. SNART logo is the essence of SNART and in effect the launch of the SNART concept. SNART is my Self image but concurrently this piece is the Self image of the SNART.