Having spend the fall of 2015 on the school bench, there was a lot to adjust to. Being middle age and a veteran artist, my main assignment was to absorb and explore. This year I did exactly that. Great to have access to a video-lab and fine cameras.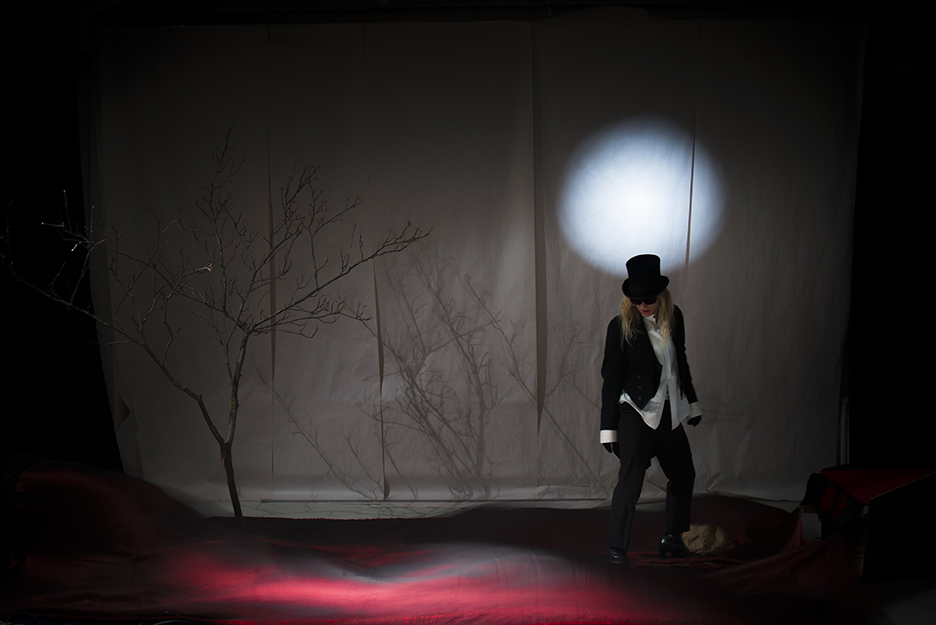 The term psychomanteum has been used to describe the act of future telling; the act of gazing into a –often– black mirror.
The work was a composite SNART piece and consisted of performance, installation, sound sculpture and video sculpture. The idea of ​​the work was to show the man and how knowledge can rebuild the individual. I worked in a space that was about 150 square meters in size with a 6 meter high ceiling. At one end of the room I put up a stage emulating a dark red liquid flowing with satin cloth to represent the ether. On the left side of the scene, I set a tree to refer to "The Tree of Life" and Ask Yggrasil – the icons of knowledge. On the right, I set the stern of the ship to indicate linear timeline of the work. To emphasize the Occult nature in the work, I beamed light on the stage that could be read as a full Moon – a symbol of esoteric knowledge.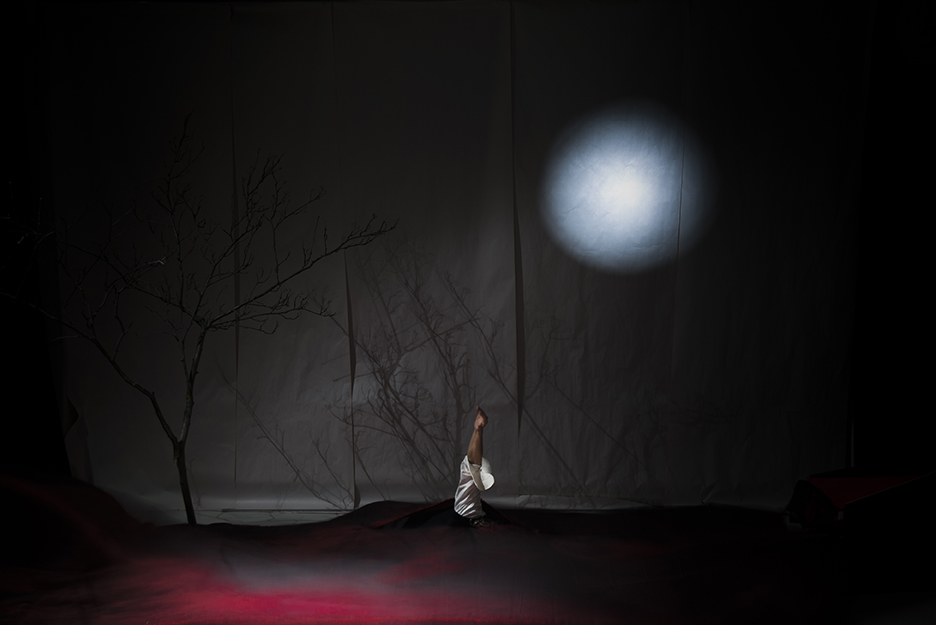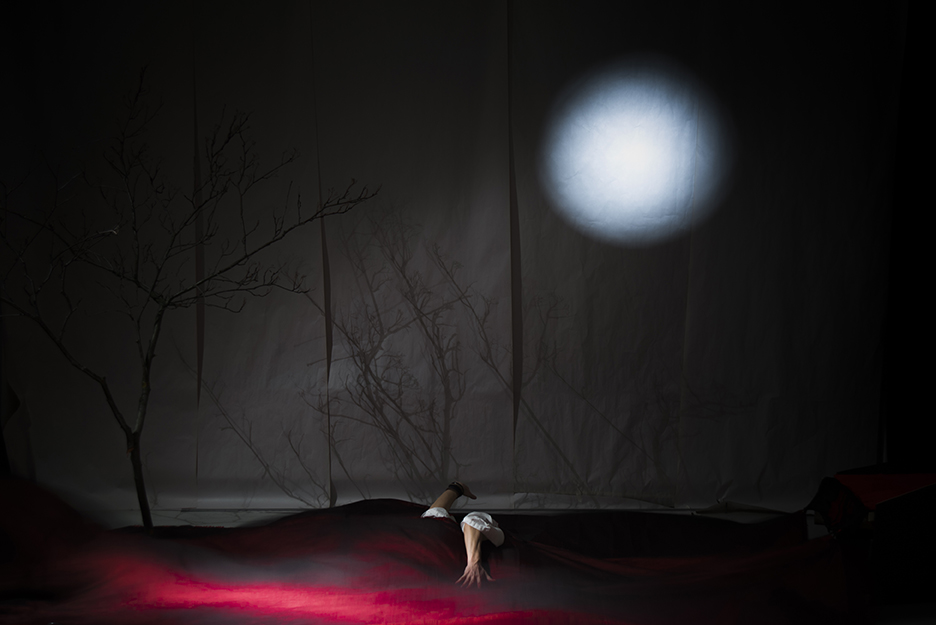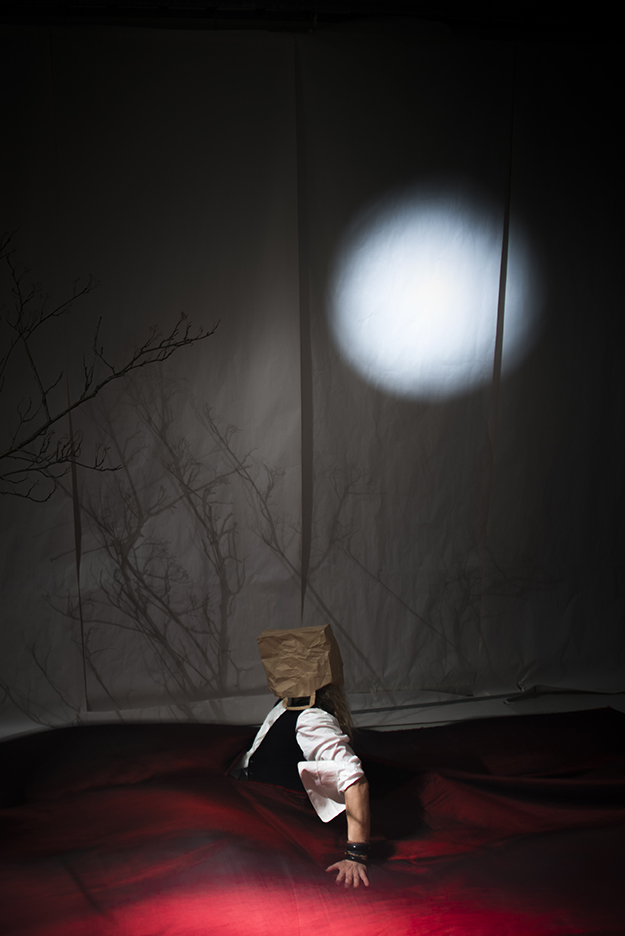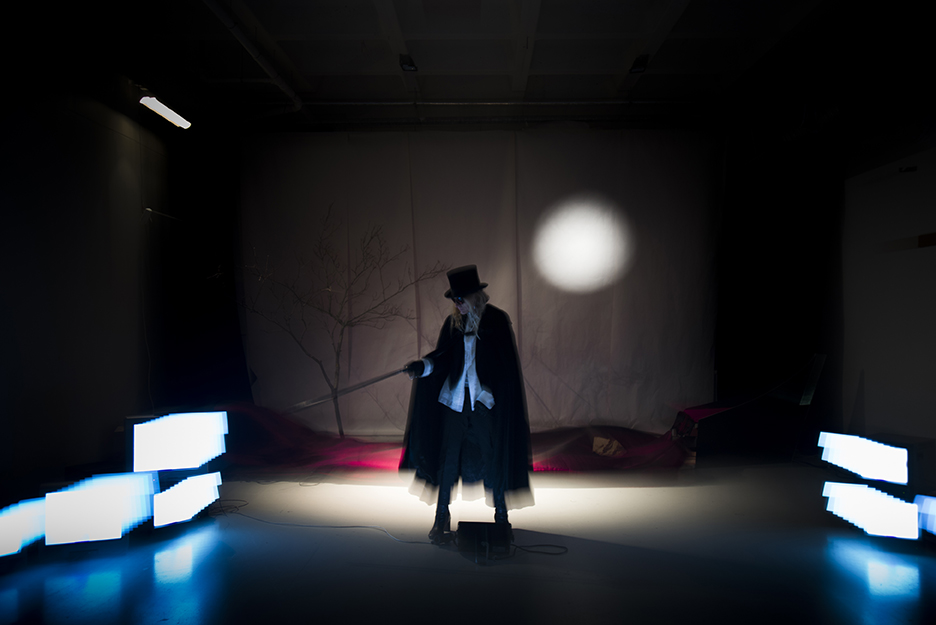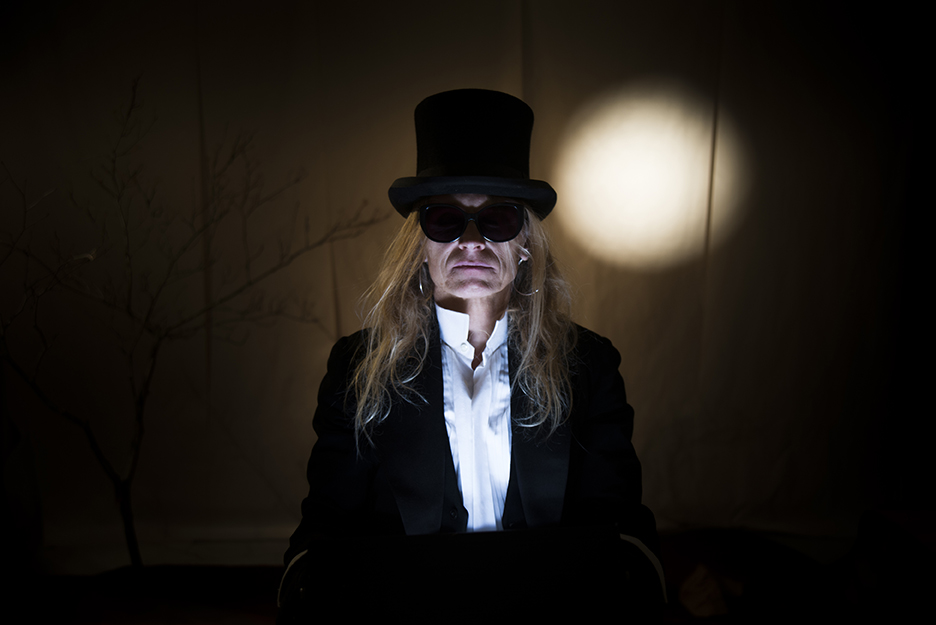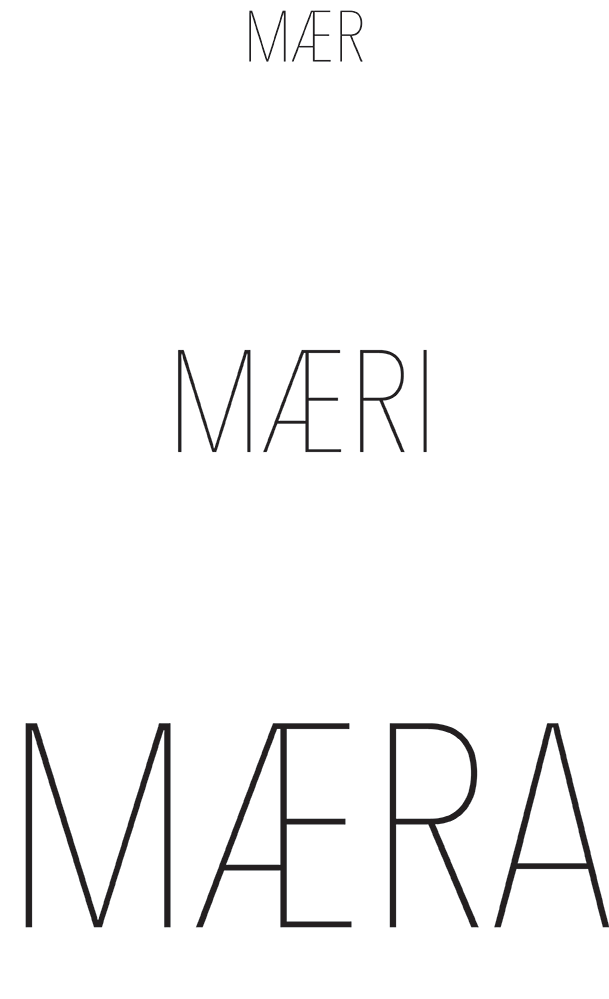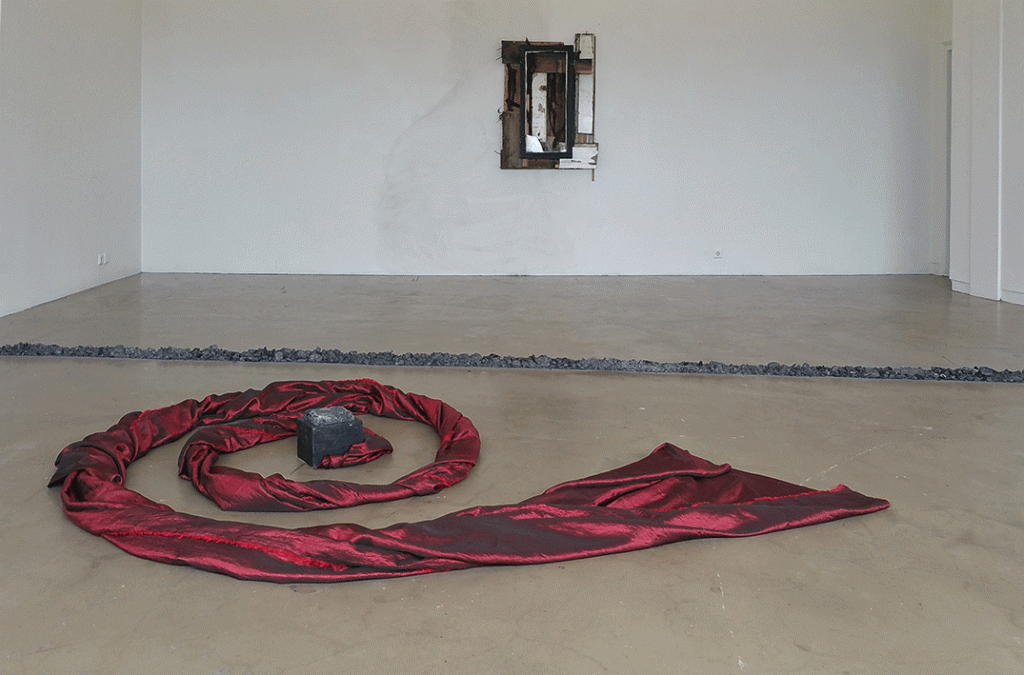 The title can be understood in various ways. The Icelandic language conjugates and Mær-Mæri-Mæra could be seen as a verb meaning to praise someone or something, but taking in unison it could stand for a line, a border or separation.